The platform that moves education forward.
Trusted by the schools you trust.
Many schools around the country have made Somesha the place where their work happens
Somesha helps teachers understand, recognize and develop their students.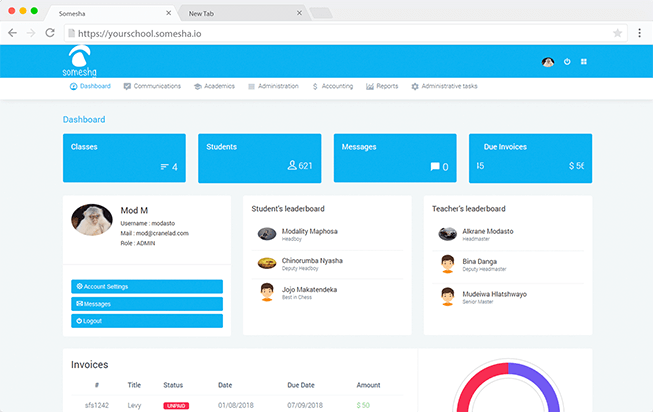 Data Visualization of your Institution's Performance.
Thoughtfully designed Administrative Dashboard providing well presented reports on the day to day operations of the school. The Portal captures and generates data from your daily activities which it displays in simple and readable analytical reports.The login portal intelligently identifies the type of user based on their access credentials, reducing complexity.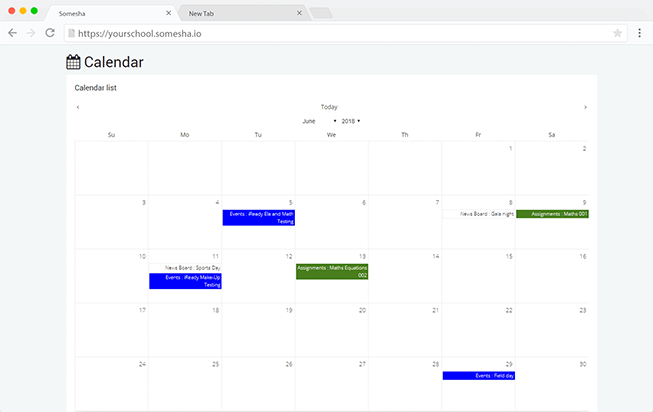 Integrated Free Flowing Communication. SMS, Email and In app messaging.
Somesha's Messaging and notification features, build a robust communication line. The Portal directly communicates a message to the intended recipient instantly and timeously.
Try Somesha with your school for free